Our Top 8 Actionable Employee Appreciation Ideas
August 15 2020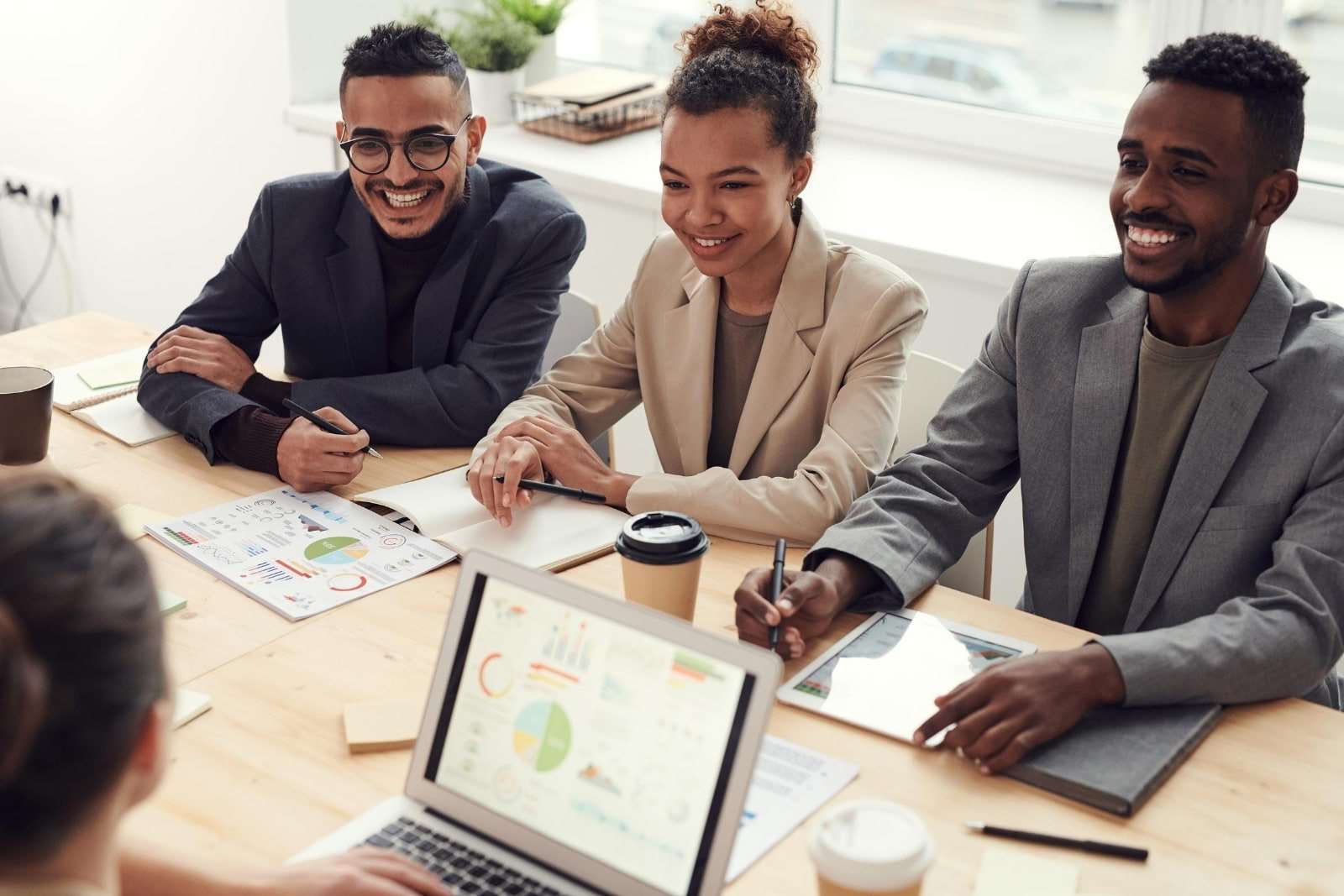 From writing a simple thank-you note to throwing a donut party on a Monday morning, here are 8 simple and actionable employee appreciation activities that you can implement today.

8 Actionable Employee Appreciation Ideas
1. Write a simple thank-you note
It's often the little things that mean the most, and sometimes the best way to show your appreciation is by simply writing a thank-you message.
However, rather than bogging down your employees' already cluttered email inbox, try to make your thank-you note extra special by physically writing it on a card or even a sticky-note. Your employees will appreciate the extra effort spent to make them feel noticed and appreciated.
2. Reward them with time off
For many employees, time is way more valuable than money. And while you may not be able to give your team an unlimited number of vacation days, there are other small ways that you can reward them with time off.
For example, if your team had a record-breaking week, you could show them appreciation by letting them take off at 4 pm instead of 5 pm on a Friday. This is not only a great way to let your team know you care, but it can also boost morale and productivity among your staff.
3. Throw a party, just because
Parties are also a great way to let your employees know that you appreciate their hard work and dedication to your organization. They not only make individuals feel good about working with you, but they can also encourage your team to socialize with one another.
You don't need to splash out on a massive and costly event, though. You can simply bring in donuts for a 'donut party' on a Monday morning, or, host a mid-week barbeque over the lunch hour. Any party that incorporates food and drinks for your staff can make them feel special and appreciated.
If you're struggling to come up with a good day to host a party, Employee Appreciation Day is a great opportunity to do something fun and special for your staff. Take them out for mini-golf and pizza or take the afternoon off to enjoy a baseball game – whatever you choose to do, make sure that it's fun, stress-free, and completely free for them to participate in.
4. Brag about them on social media
If your company is active on Facebook, Instagram, LinkedIn, or Twitter, use it as an opportunity to highlight a well-deserving team or individual.
With their permission, you can take a photo of them at work, and perhaps conduct a video interview with them about their successful project. This is not only a great way to make individuals feel special, but it's also a great way to promote your positive company culture for potential employees to see.
5. Celebrate important dates and milestones
If an employee has been with your organization for several years, it is important to recognize them when they hit certain milestones. Typically, this could be when they hit the 5, 10, 20, 30, or 40+ year anniversary of working with your organization.
To show these individuals that you appreciate them, you can either give them a monetary gift, such as a voucher for a nice restaurant or a cash bonus. Or, you can host an event that honors every employee who has hit an important milestone.
Other employee appreciation gifts that you could consider giving include:
Branded gear such as watches, fleece jackets, mugs, and hats
New office furniture or equipment
Company car upgrade
Tickets to a conference/event
6. Use your blog to spotlight their accomplishments
Your organization's blog is a great place to shine the spotlight on your employees' accomplishments. Alongside other content that you post about, you can also profile certain employees who have either been with the company for a certain amount of time, or those who have performed well on a certain task or project.
You can do more than just post their picture with a description of their accomplishments, though. You can conduct a full interview and ask them to share any meaningful photos or work-related materials to complement the piece. Readers will love getting a 'glimpse' into life at your company, and they will get the sense that you care about your employees.
7. Take them out to lunch
One to one or small group lunches are a great way for bosses and teams to not just celebrate accomplishments, but also get to know each other better. Take your team out for a simple lunch at a local restaurant or have something catered in to eat in a conference room. Your team will love getting to spend some extra time socializing with you, and it's a great way to let them know that you care about them and the progress they are making at the organization.
8. Be spontaneous with treats
Surprising your staff with treats is a fool-proof way to boost morale around the office and make your team feel excited about being at work. Sometimes, simply bringing in coffee in the morning or providing a beer fridge on a Friday can take the edge off a stressful week.
Here are a few spontaneous treats that you may want to consider:
Monday morning donuts and coffee
Catered lunch from a local café
Specialty chocolates in the break room
Popsicles on a hot, sunny afternoon
Whatever you do, make sure it's fair and HR-approved
Whatever you choose to do for your employees, make sure that the activities and monetary value of any gifts are fair for everyone across your organization. You may want to check with HR to seek further guidance on appropriate gifts, events, and awards to give to your staff. Your company may already have an 'Employee Appreciation' policy in place. If not, you could work together with HR leaders to develop this policy yourself.